EDITED - All carvings here
http://www.fantasypumpkins.com/pumpkins-2009.htm
EDITED - Other carvings are embedded in the thread. Last upload - Oct 31
Best carving so far - the inside of the Egg from the movie Alien: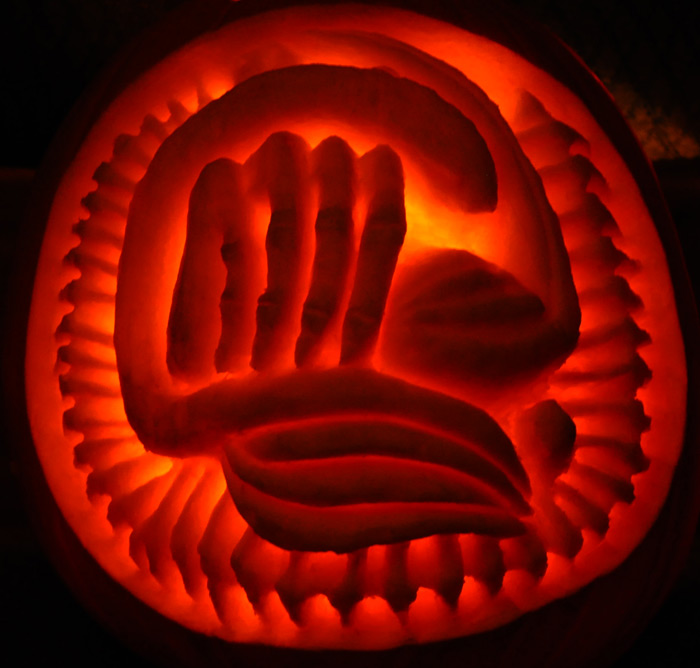 OK, so I'm totally behind on pumpkin carvings (just started working on patterns today), but I did carve a watermelon a few months back (Mayish?) at an event called "FooCamp". I carved this around a bon-fire from like 10:00pm till 2:00am in the morning California time. For a light, all I had was campfire, and my tool selection consisted of a single V-wedge. All things considering it came out fairly well. The pictures below came from folks attending FooCamp - I think all are phone pictures.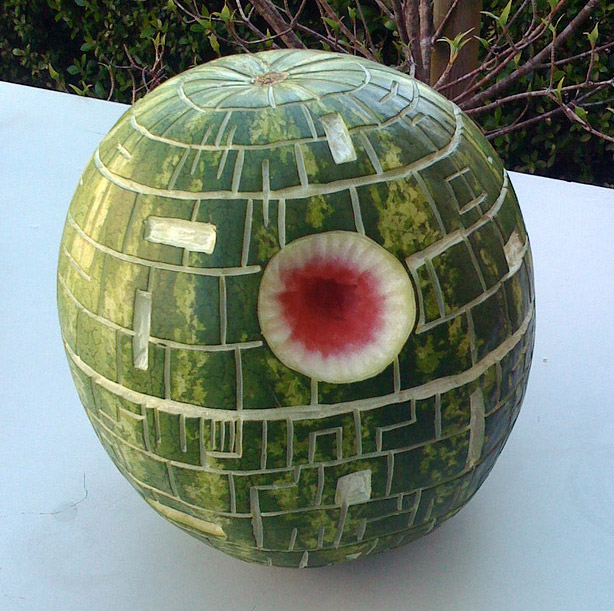 It eventually ended up by the beer and snacks table, and got hung-over by morning.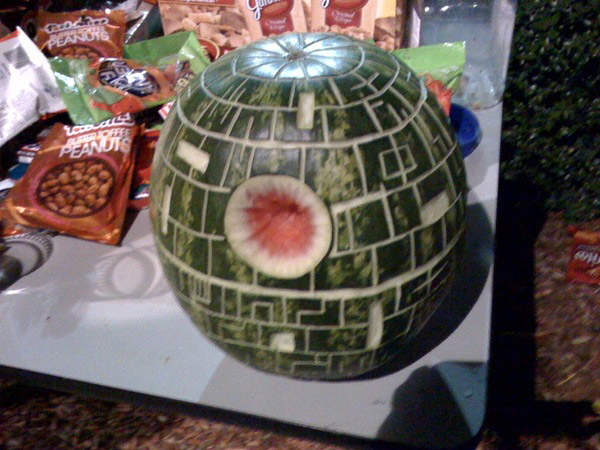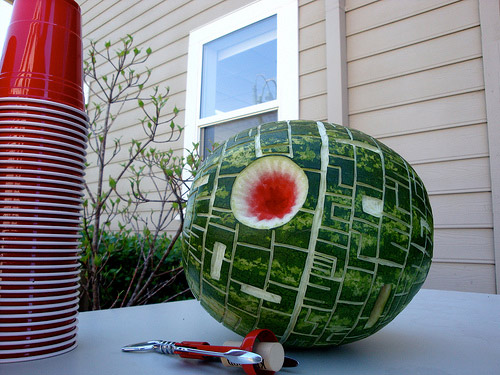 I believe the plan was to drop this off the third floor balcony to simulate the death star destruction, but I left CA before this was supposed to have happened.